Home
>
Services

 We provide our services flexibly in details to meet the needs of our customers.
To our customers unfamiliar with import/export procedures, we provide reliable services by making and arranging all the necessary documents.
And we can provide services of acquiring necessary cargo certificates varying from country to country on behalf of our customers.
 Advantages in Using Our Services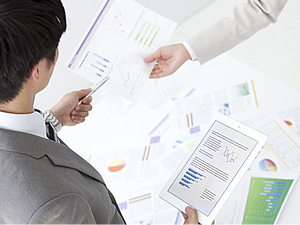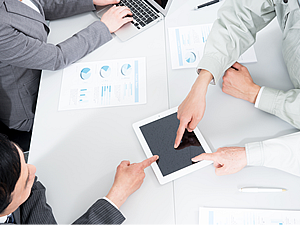 Export Operations
We handle complicated export operations accurately and speedily.
When exporting goods to various countries in the world, it requires export operations and procedures such as booking for shipping space, packing, clearing customs, creating shipping documents, preparing negotiation documents, etc.
On behalf of our customers our staff members having rich experience and expert knowledge deal with the complicated procedures of customs clearance accurately and speedily, and we propose optimal logistics services to our customers.
Import Operations
We offer proposals adjusted to the characteristics of customers' import cargoes.
Based on customers' invoices and packing lists, we check the details in compliance with laws, notifications, treaties, etc.,
and we speedily handle export operations such as creating documents in accordance with other laws and regulations.
After that, we respond widely to our customers' needs of containers, trucks, consolidated deliveries, etc. for the various types of cargoes from food stuff and daily commodities to automobiles, big equipment and heavy cargoes, or for the other cargoes requiring unstuffing from containers or storing.



Home
Our Competitive Advantages
Services
Company Profiles

FAQ
Office Locations
Japanese
Chinese
Our Company

As a creative logistics company, we realize that "safety and security" is our primary policy and we are approaching to it.
To provide our customers with "safety and security," all of our employees from the management to field operators are striving together to observe our company policies and rules.
Approaching to Safety and Security
   Details of our Approach to Safety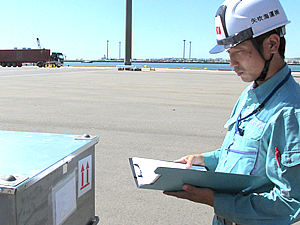 Contact Us for Quotation and Inquiry
Please contact the following e-mail address or phone number.
by e-mail
by phone

TEL.+81-3-3453-1371
Available 09:00 to 17:00 on weekdays
Business Section
ybk@yabuki-kaiun.co.jp
Home
Our Competitive Advantages
Services
Company Profiles
Office Locations
FAQ
Site Map
Related Links
Contact Us for Quotation and Inquiry
Privacy Policy

2-17-4 Shibaura, Minato-Ku, Tokyo 108-0023, Japan
TEL.+81-3-3453-1371
 Office Locations
Copyright (C) Yabuki Kaiun Kaisha, Ltd. All rights reserved.
News